Time for some action in Europark with Dunking Devils
Visitors of Europark, the most popular shopping center in north-eastern Slovenia, have recently experienced a great surprise. When the mysterious red button was pressed, the famous Dunking Devils acrobats suddenly clung to the scene, which turned the shopping mall into a circus stage and left the visitors with open mouth.
When looking at the huge mysterious button on which was a big title "Push Button for Action" visitors of shopping center first smiled shyly. When finally someone had the courage to push the button visitors were in shock. The cleaners and "random visitors" suddenly turned into professional acrobats, and they began to work on salons around them, to shoot at the basket and to perform crazy tricks, and the "stage" was taken over by the world-famous acrobats Dunking Devils.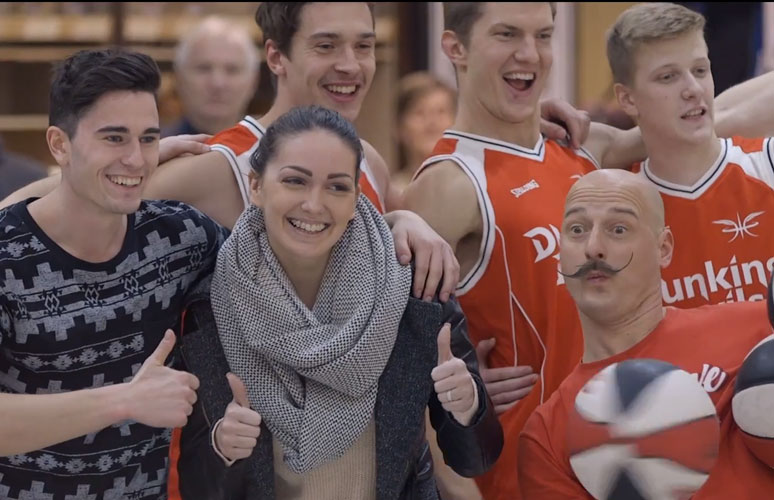 Find us