Discover true tastes of nature with organically produced products from Slovenian suppliers. Visit our organic market every Wednesday from 14:00 to 19:00. It is located on the ground floor of the shopping centre Europark.
The offer is rich and variegated, satisfying even the most demanding customers who care about what they eat and appreciate the quality of organically produced ingredients. The stalls offer home-grown and home-made natural products, high-quality oils, seasonal fruits, fresh and conserved vegetables, meat and bakery products. Friendly farmers and sellers are also available for advice and further questions concerning organic farming and healthy food.
Providers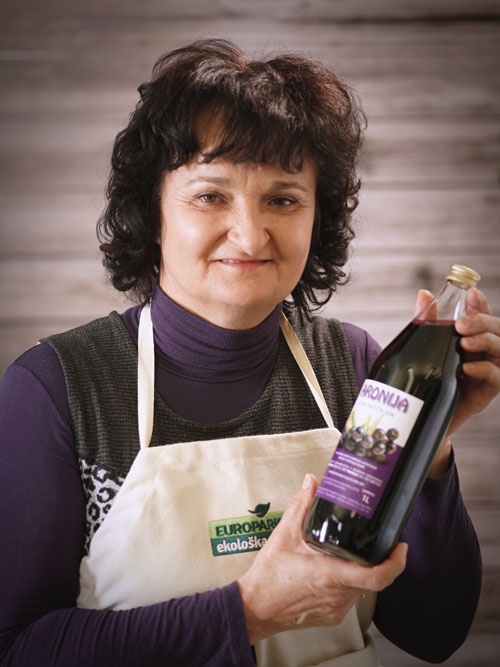 BLACK CHOKEBERRY
MARIJA PIVKO
black chokeberry products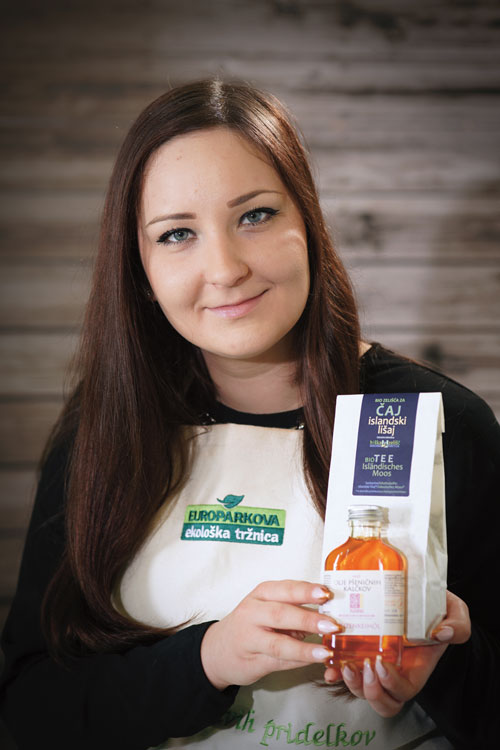 HOUSE OF HERBS
EVA ORKAR ŠENEKAR
cosmetic products (deodorants, lip balms etc.)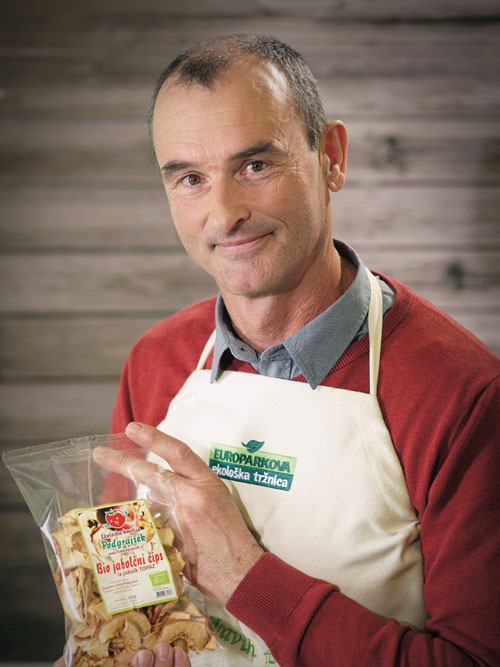 ORGANIC FARM
MARJAN PODGRAJŠEK
natural juices, flour, dried fruit etc.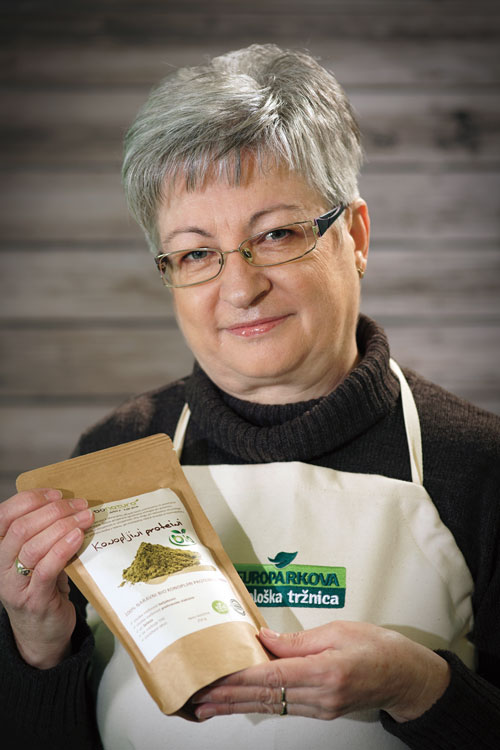 BONATURA
MARIJA KOREN
natural teas, natural proteins, hemp oil etc.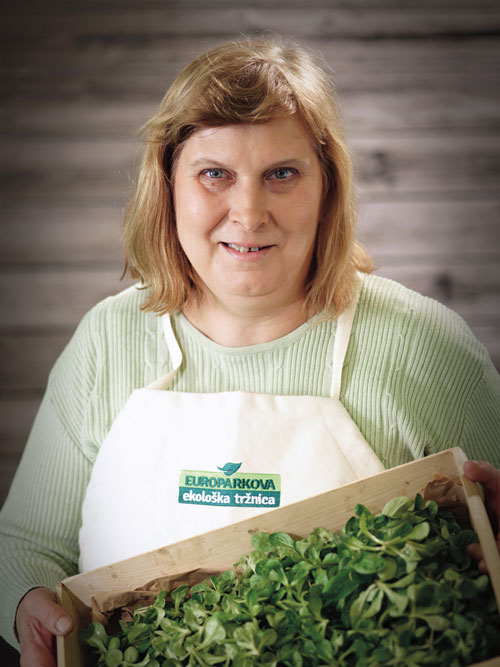 ORGANIC FARM BEZJAK
MARIJA BEZJAK
fresh vegetables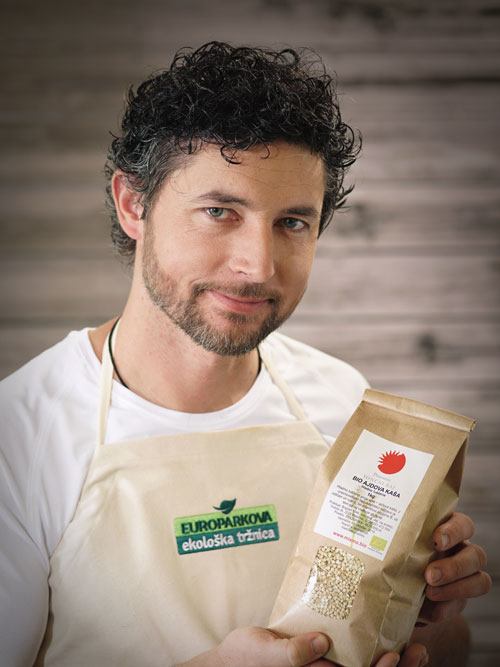 ESTATE
BOGDAN MAK
natural syrups, flour etc.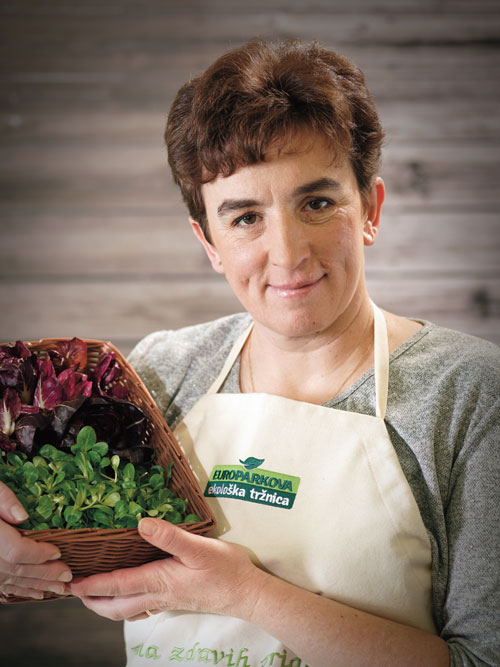 ORGANIC FARM
MARJETA POLANEC NAJVIRT
fresh vegetables and fruit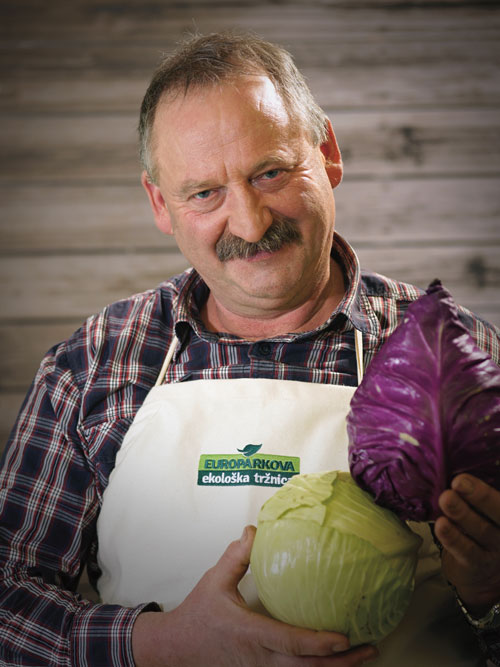 ORGANIC FARM
JOŽE POLENŠAK
fresh vegetables and fruit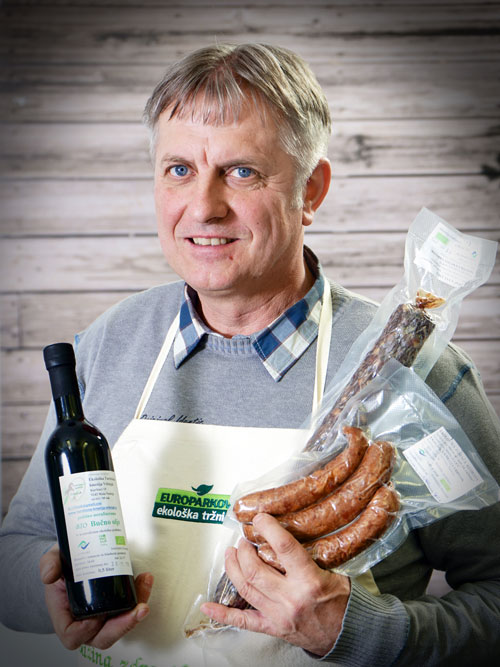 ORGANIC FARM
ANTON VRBNJAK
home-made meat products (salami, sausages, minced lard, greaves, lard, oil etc.)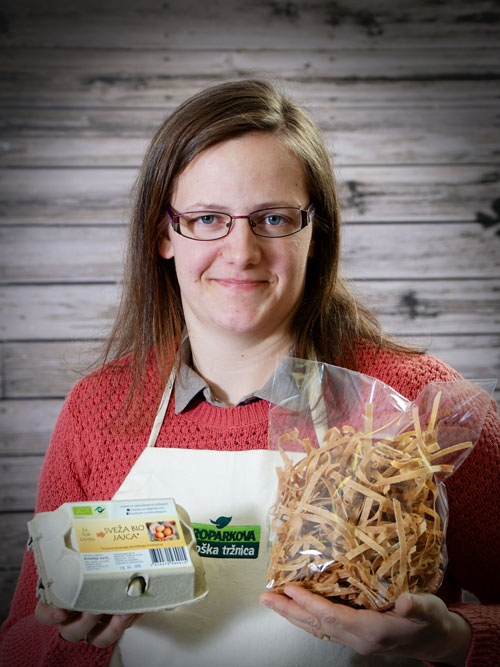 ORGANIC FARM
BARBARA JURIČ
eggs, bakery, wares, pasta, crops (maize, potato)
Recipes
Find us