Florist's shop"CVETLIČNI PARK"
"Cvetlični Park" is your destination for beautiful flowers and flower arrangements that bring nature and beauty to life at every moment. Our florist's shop is like a park of flowers, where you can walk through the variety of colours, scents, and shapes of flowers. Our passion for flowers and artistic arrangements will captivate and delight you. Whether you want a delicate bouquet for a special occasion, a wedding decoration, or you want to decorate your home or business space with a unique arrangement, we are here to make your floral dreams come true.
With our mourning floristry programme, we can help you express your condolences, gratitude, and love with an appropriate floral arrangement and say a memorable farewell to your loved one.
We are also available to brighten up and decorate your gifts.
Come and discover the magical world of flowers in "Cvetlični Park"!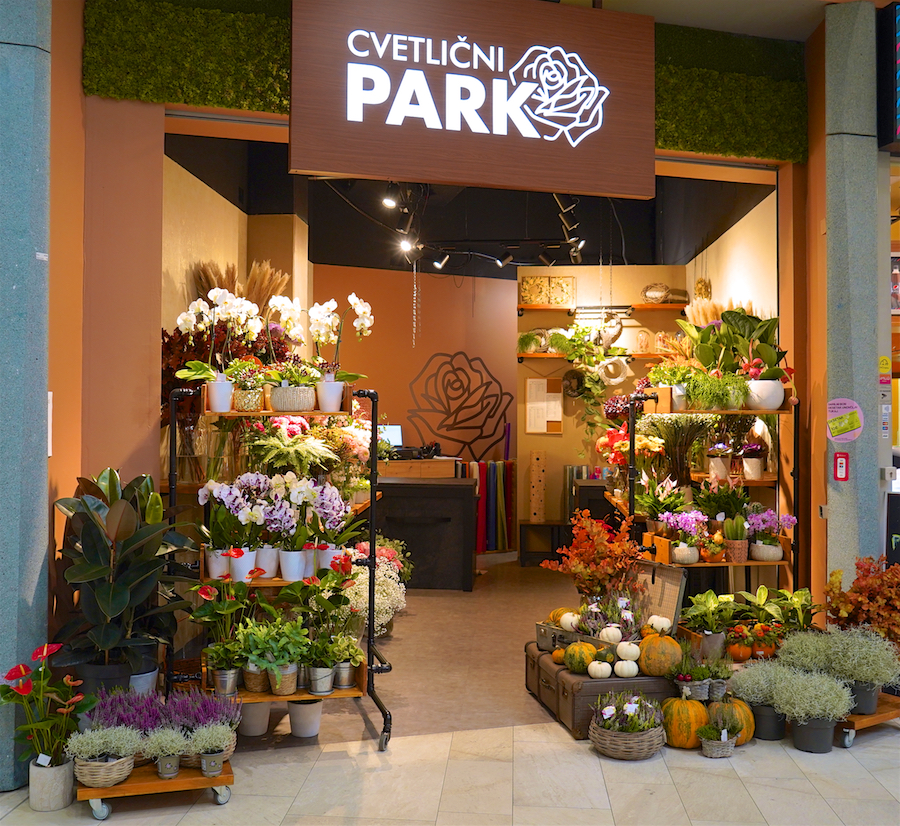 Contact:
Flowers Trading d.o.o.
051 311 550
Flowers Trading d.o.o.
Ob Dravi 3
2000 Maribor